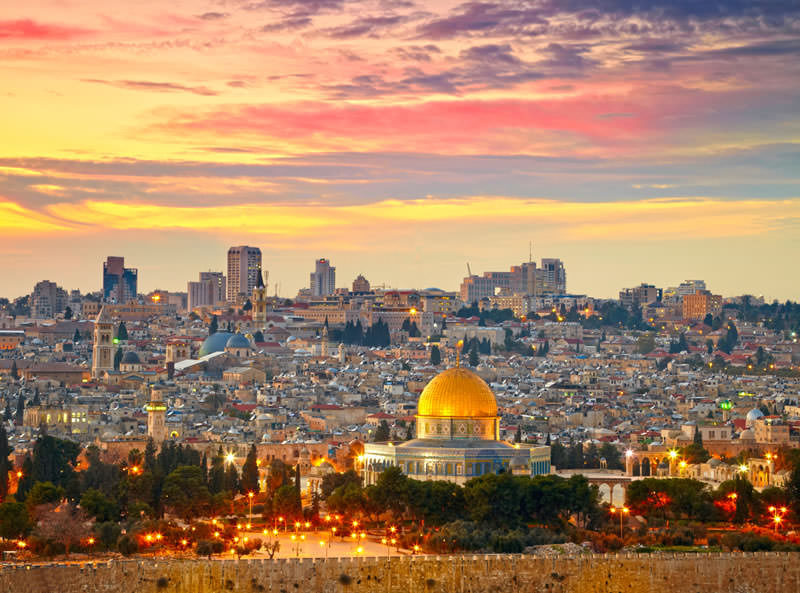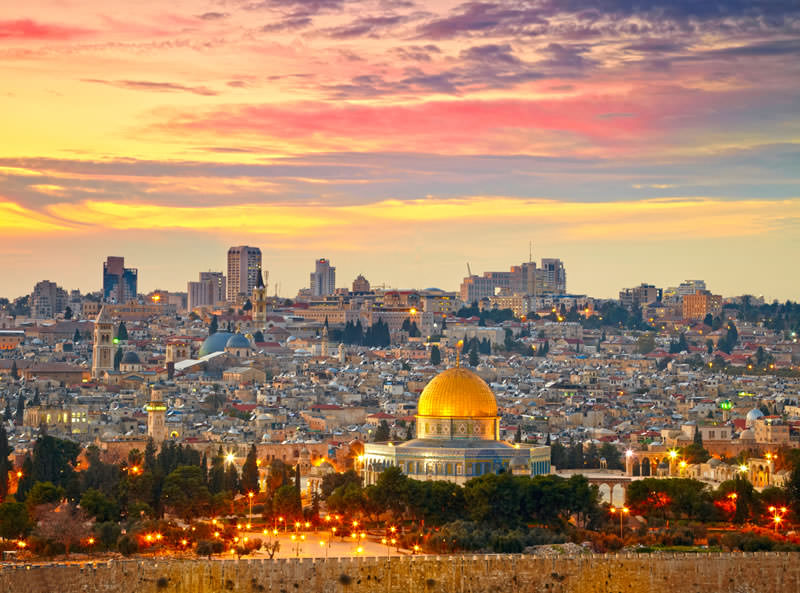 HIGHLIGTS OF ISRAEL
This summer Israel is on demand and you can take a day trip to visit the most beautiful places on the Holy Land.
These landmarks are located in both Bethlehem and Jerusalem and include:
Bethlehem:
Church of the Nativity
The Cave Of The Nativity
Cave monastery of Saint Jerome
The cave of Bethlehem killed babies
Dairy cave
Jerusalem:
Church Of The Resurrection
Golgotha
Church of the Holy Sepulchre or Basilica of the Holy Sepulchre
Chapel of St. Longinus
Chapel Of Adam
Chapel of Flagellation
Chapel of the division of Reese
Cave of the tomb Joseph of Arimathea
Chapel of Saint Helena
Wailing wall
Chapel of the Ascension
Mount Olivet
Gethsemane
Church of Mary Magdalene
Bethany – the place of the baptism of the Saviour
The Dead Sea
HOLY LAND – ISRAEL
Israel City Tour
Now you can enrich your holiday in Cyprus with a brief, and yet fascinating day tour in Israel, which offers a glimpse of the land's 2000-years history and culture combined with fun and entertainment.
First you will arrive at the Ben Gurion airport. You will meet our guide, receive your breakfast pack and prepare for an amazing Sightseeing tour that takes in the Mount of Olives, the inner Old City, the Via Dolorosa, the Holy Church of Sepulchure, and the local bazaar.
After lunch at the Jerusalem restaurant, you will depart to the Dead Sea. The route takes you for a drive to 1400 feet below sea level. Time to try swim in the Dead Sea waters! You will have dinner in the local restaurant. Also you will have opportunity to see the world-famous Dead Sea cosmetic products.
Saint Gabriel Hotel(5*)  with dinner and overnight is included
TIME SCHEDULE :
WEDNESDAY
Departure from Larnaca Airport – 13:00 hrs / Arrival time to Israel – 14:15 hrs
Departure time from Israel -14:50 hrs / Arrival time to Larnaca – 16:10 hrs
PICK UP TIMES:
From Protaras Area: 08:00 – 08:30 hrs
From Ayia Napa Area: 08:35 – 09:30 hrs
From Larnaca Area: 10:00 – 10:30 hrs
SUNDAY
Departure from Larnaca Airport – 20:30 / Arrival time to Israel 21:45
Departure from Israel – 22:20 / Arrival time to Larnaca  23:35
PICK UP TIMES
From Protaras area    : 16:00 – 16:25
From Ayia Napa area : 16:30 – 17:30
From Larnaca area     : 18:00 – 18:30
Please note:
Prices are given in EURO and include the following:
Air fare, airport taxes, breakfast, lunch and dinner in Israel as specified in the program, excursion with guiding in modern air conditioned buses for the full day, entrance fees except from the Mini Israel Park, meet and assist from our representatives at Larnaca & Tel Aviv Airports, escorting from our representative on board the flight and in Israel.
For personal shopping purposes, clients can carry Euros, Pounds, Dollars or Credit/Debit Cards. Clients should have all travel documents ready at the time of pick-up.
EVERY  WEDNESDAY & SUNDAY
(May – October)
PRICES
———
ADULT :   €320   ( over 12 years old)
CHILD  :   €290  ( 2 – 12 years old)
INFANTS: €50  ( 0 – 2 years old)
HOW TO BOOK
———————
Send us an email at info@agianapaholiday.com  or complete the Request form at the section Contact Us
Include on your message:
——————————-
. Date of Trip
. Number of Persons ( Adults + Children + Infants)
. Hotel & Room number
We will inform you about the availability through email/whatsapp/viber(make sure you include your mobile number in the email or contact form)
Then you can PAY for your Trip
————————————————
WAYS TO PAY:
——————
. PAYPAL
. CREDIT / DEBIT CARDS (MASTER CARD/VISA)
. PayPal.Me/titanastraveltours
(use this link to pay)
When you pay we  will send you a CONFIRMATION message of your Trip(DAY and PICK UP TIME & POINT) through email/whatsapp/viber
(scan or photo of Original Ticket will be send to you)
We will arrange a meeting so we can give you the voucher of your trip to Israel and more information!!!
BOOK TICKETS