Kandi Fest/Kandi Beach Party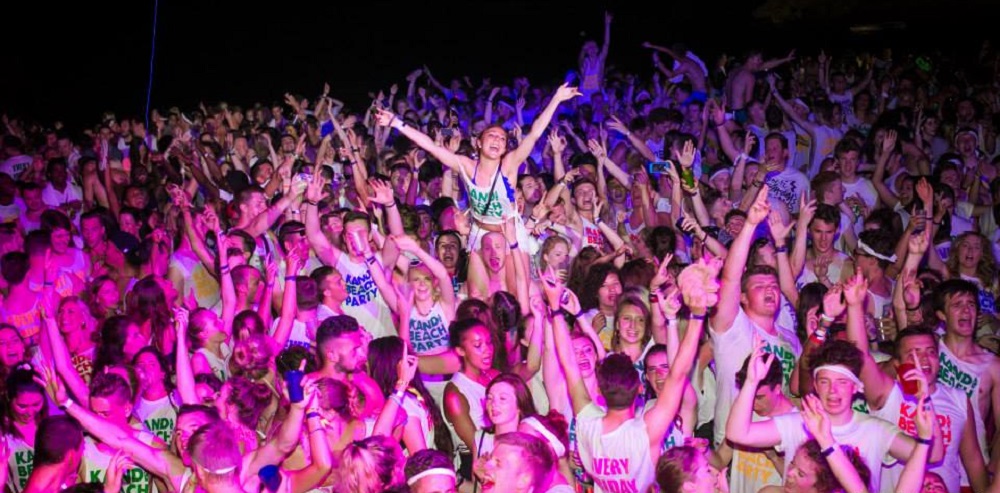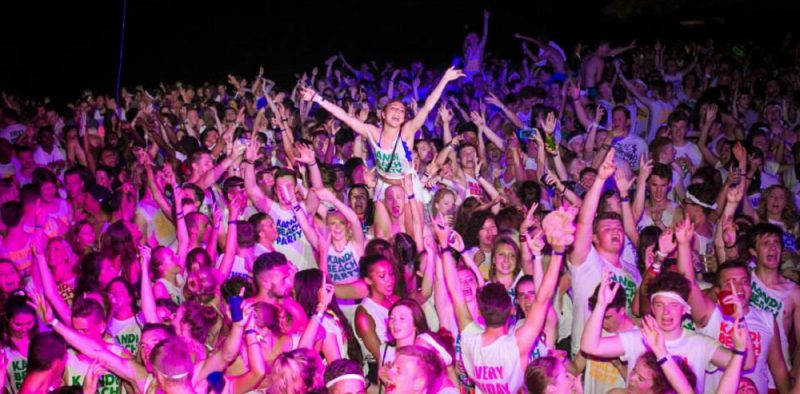 EVERY FRIDAY
Kandi Fest! Ayia Napa biggest live event, previously known as Kandi beach party.


After nearly a decade of putting together the best parties and live shows in the resort, we are moving to a brand new open air club called The Dock right next to the waterpark. The brand new state of the art waterfront venue with bigger stage and VIP booths set up with the best soundsystem on the island.

We have also confirmed our biggest line up to date this summer with some of the best acts and djs out of the UK and US. Kandi Fest will now be held exclusively at the biggest open air venue in the mediterenean with over 5000 capacity

This is an event not to be missed.

KANDI FEST BREAKDOWN:

Free T-Shirt
Coach Transfer Back to the Strip
Open Bar for 3 Hours (ALL YOU CAN DRINK)
After party entry to CLUB ICE

This event is without a doubt the best value for money. An all night all inclusive package.

Kandi Beach Party is also part of Club100MegaDeal Events Package.
We meet at the WaterWorld Waterpark at 17:30 and after making sure that every ticket holder is at the meeting point,they exchange their tickets to get a wristband which gives you access to all the venues planned for the night followed by a complimentary T- shirt to keep as a souvenir. Immediately after that we proceed to the next step. We tend to play few drinking games at the meeting point, winners always go home with valuables prizes such as champagne bottles, free event entrances, water park tickets etc.
KANDI FEST/ KANDI BEACH PARTY
We also provide a world class entertainment, guaranteed by an array of international acts just to name a few artists that have already been on our previous parties :Chris Brown, Sean Kingston, Tinie Tempah, Chip, Skepta, Lethal B, Sniper, Jme, Ms Dynamite, Trilla, Tempa T, Bushkin, Masterace, Kaos, Ibz, Scottie B, Crazy Couzins, Charlie Sloth, Oxide & Neutrino, Funky Dee, Mr M,Dadge, Troopa, Mystery, Pristine, Razor, Volatile, Napsta, Gracious K, Mr Play, Marcus Nasty… etc. On top of the phenomenal Music policy that is played on the beach which include many genres such as: RnB, HipHop, Uk Funky, Garage, Dubstep, Bashment, Drum n Bass, etc, a variety of games and competitions are played , and many prizes and free giveaways are offered, in simple words nothing comes close to the level of the Kandi Beach Party.
As long as you still have your wristband, the fun is not over yet , as a matter of fact it barely started, right after the buses bring us back to ayia napa, our guests have the choice whether to relax for a bit or to continue straight to the square where you are offered special deals on drinks in a variety of bars such as: Bazaar, Napa Dreams, Havana etc , either way the wristband ensures a spot to the rest of the planned events of the night.
Free T Shirt
Coach transfer back to the Strip
Open Bar for 3 Hours! (drink all you can)
VIP entrance to Twice As Nice Event at Club Ice

Free Entrance to an After party
TICKETS AVAILABLE
——————————-
Either:
HOW TO BOOK
——————— 
PRICE : €65
Send us an email at info@agianapaholiday.com  or complete the Request form at the section Contact Us
Include on your message:
——————————-
. Date of Beach Party
. Number of Persons 
. Hotel & Room number
PAY for your Beach Party
————————————————
WAYS TO PAY:
——————
. PAYPAL
. CREDIT / DEBIT CARDS (MASTER CARD/VISA)
. PayPal.Me/titanastraveltours
(use this link to pay)
When you pay we will send you a CONFIRMATION message of your Beach Party  through email/whatsapp/viber
(scan or photo of Original Ticket will be send to you)
The CONFIRMATION MESSAGE is your TICKET for the Beach Party
PRINT OUT

 the Confirmation message with the scan or photo of Original Ticket and present it on the day of your Beach Party

(Note: in case you want to have in hand an extra receipt -ticket(not necessary) from our office confirming your Beach Party, then we can arrange to meet and give you such a receipt)