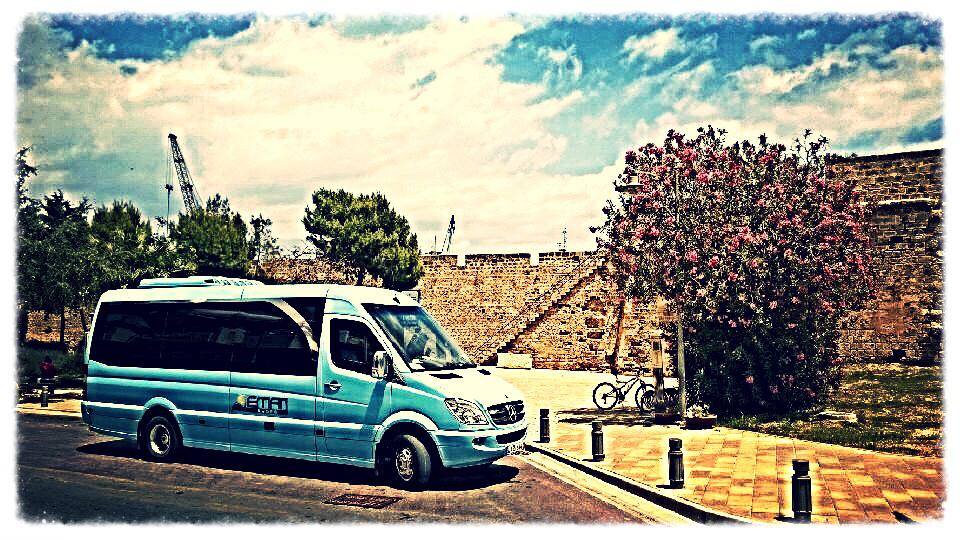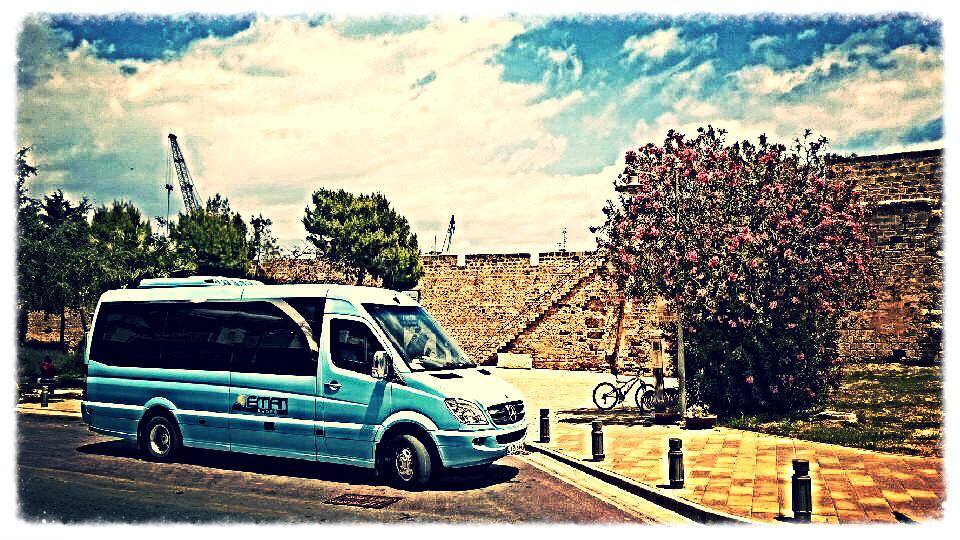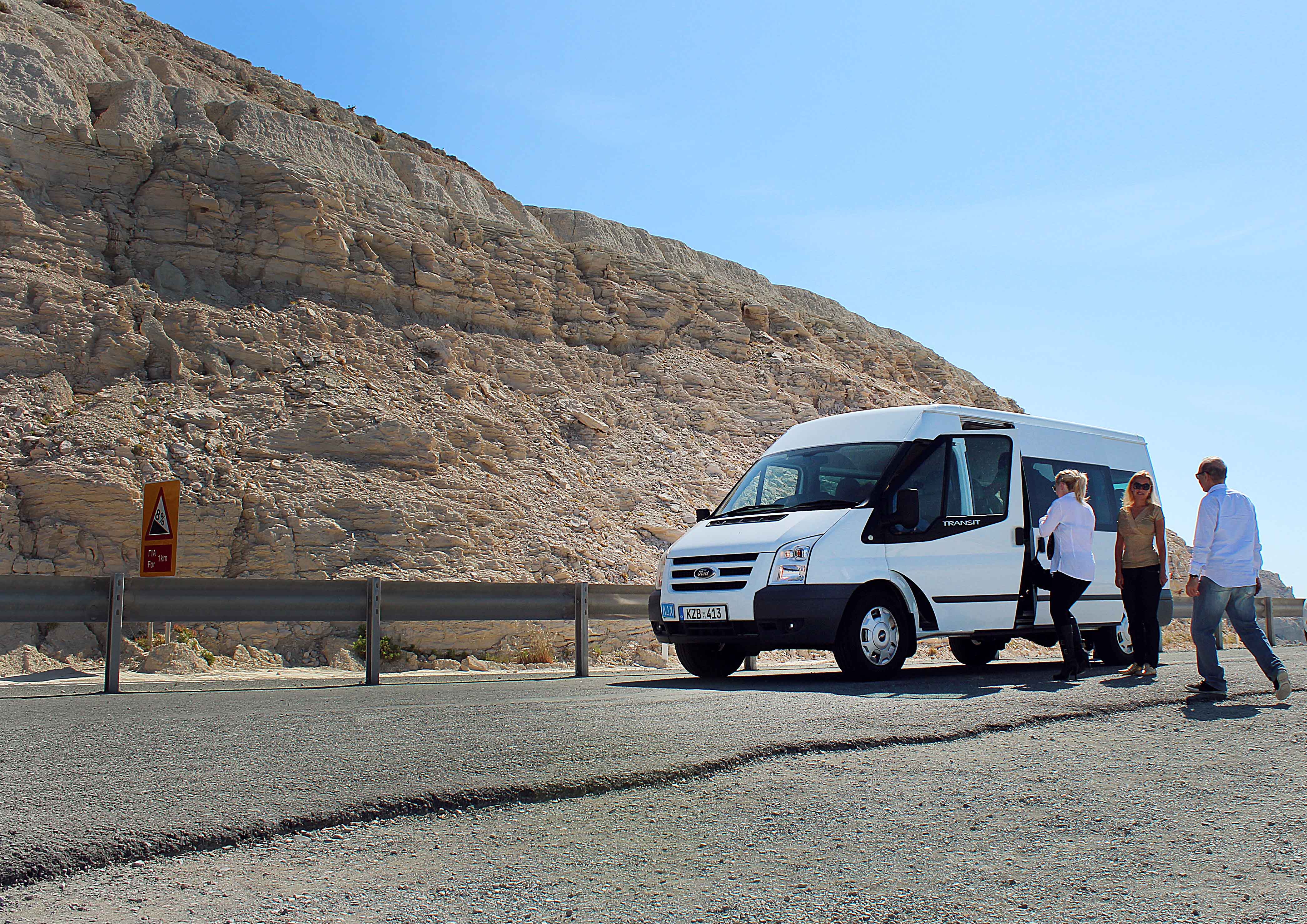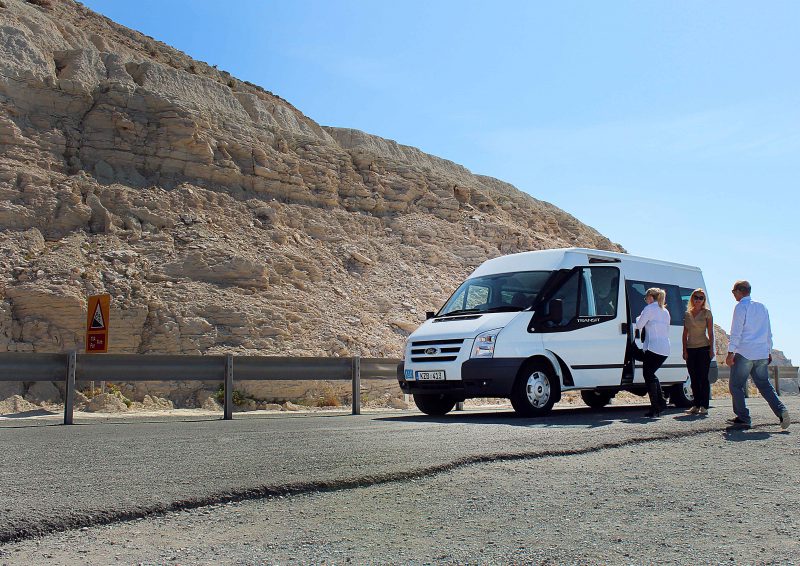 MINIBUS HIRE
Do you require hiring a minibus with a driver?
You can hire a minibus with a driver for day trips, airport transfers or any other transfer you require in Cyprus.
Our latest model minibuses are fully equip with the latest technologies to assure you a comfortable journey. Our professional drivers have years of experience and can assure you a safe journey to any destination under any conditions.
Discover the beauty of Cyprus your own way! Unlimited options…
These excursions apply for individuals or small groups who would like to be driven and escorted privately around the wonders of Cyprus.
You may choose full day or half day excursions, always being picked up and dropped back to your place of residence.
Doing it your way allows you the freedom and flexibility to design an itinerary that is perfect for you.
Prices vary and are subject to the amount of participants, the motor vehicle to be used, the distances and the different needs and tastes of every excursion.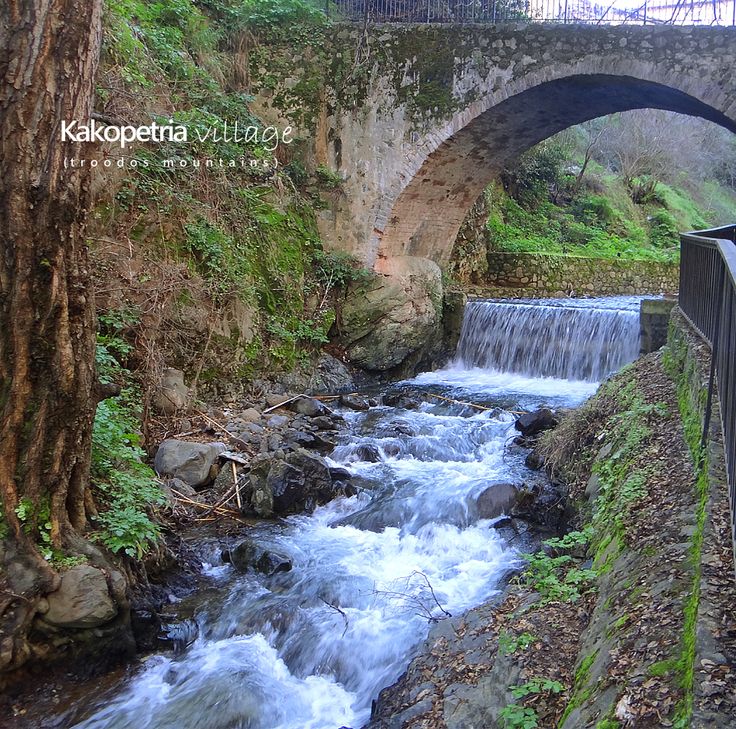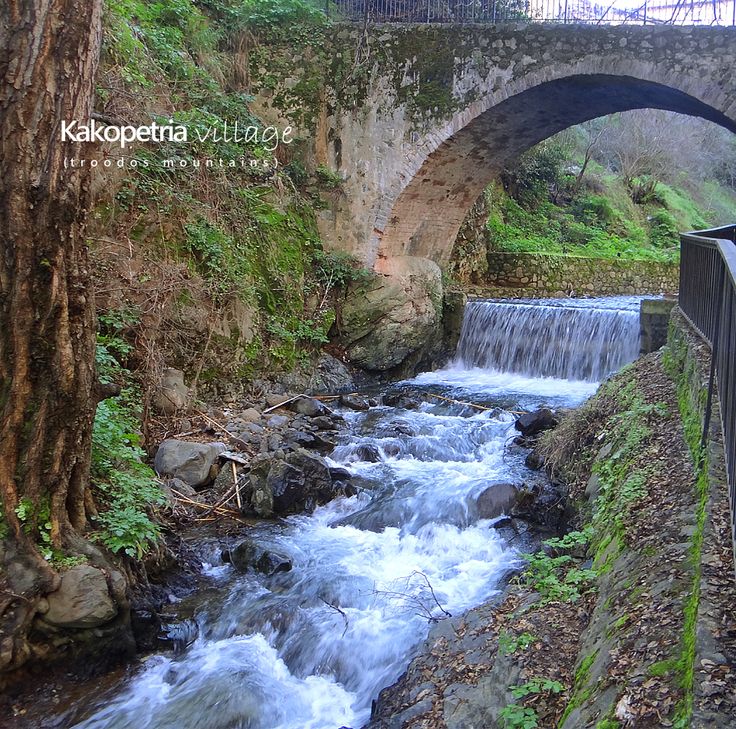 We have different size minibuses that can be hired with a driver. Price is according to season, length of hire, whether you want a qualified guide and availability. Legislation says that in order to drive a minibus in Cyprus, you have to have special license so self drive is out.

If there is a group of you who want to do excursions, this is one of the options you should consider, as your trip will be more flexible and last longer at the interesting places than with a standard coach trip, and you will find that the price is the same or cheaper for 6-8 + of you.