Stardust Comedy Variety Show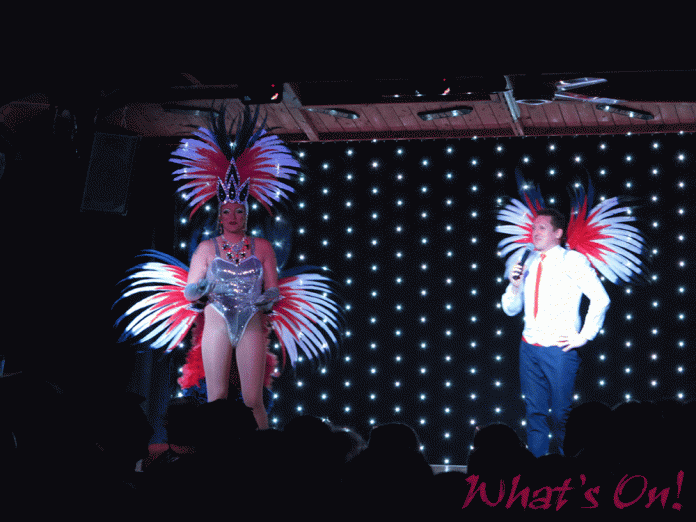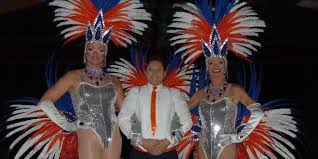 This show is fantastic not to be missed. The performers are fantastic they entertain you from start to finish, can't pick which part was my best they were all brilliant. Food was excellent, plenty of beer and soft drinks. I will be returning again this year. Something you can't miss seeing if you go to Cyprus…
MAY
——-
TUESDAY & FRIDAY
JUNE
——– 
TUESDAY/FRIDAY/SATURDAY
JULY – SEPT
——————
 TUESDAY/FRIDAY
SATURDAY
OCTOBER
—————
TUESDAY/  FRIDAY /  SATURDAY
TRANSFERS INCLUDED
18:45 PICK UP from the hotel/apartment
TIME OF SHOW : 21:00 – 23:00
PRICE : €50  includes transfers/dinner/drinks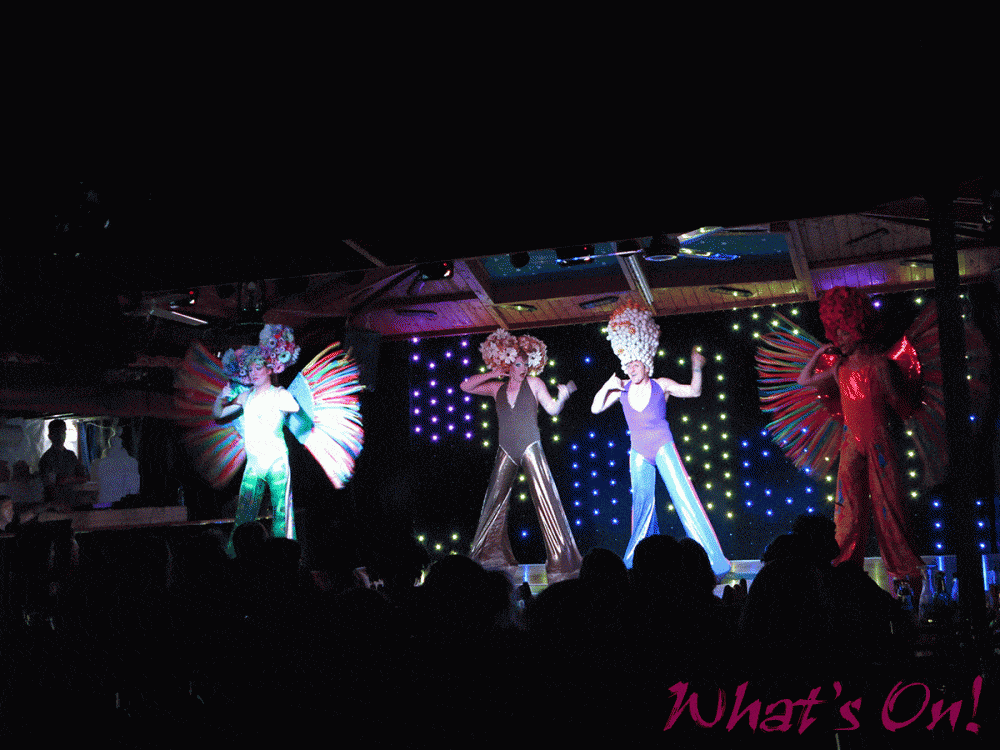 "Wow! "
This is one show you need to go and see! We as a family of 4 went and we never stopped laughing from the time it started to the end. It's their finale soon and they will be back for 2017. Just can't rate them highly enough for a fab evening out. It suits all ages. The costume changes are wonderful and so quick for each routine. Couldn't even think of which routine I liked best. Food and transport is included in the ticket price by just contacting them it will be all arranged for you as we did. Beer and wine all included in the ticket price all evening as well as soft drinks. All the "girls" have great voices but Keiran, well….. you need to go and find out for yourselves! He had all the audience singing to popular chosen songs and during their encore and up dancing. His voice is just fabulous and I'm sure you will think the same. Go and watch the show. You will not be disappointed as we certainly were not. See you in 2017 Stardust.
"Stardust variety club – simply AMAZING SHOW MUST SEE!!;"
This show is absolutely fantastic. Great entertainment – we laughed from the minute it began to the minute we left!! All of the artist's are amazing – so difficult to pick out a favourite part of show but I think if pressed I would have to go for the Barbara woodhouse sketch all of the girls were fantastic & Kieran has a wonderful voice. Great value for money with a very nice meal and all you can drink included in the price this is a night out not to be missed. We loved it and will definitely be revisiting next year!!
HOW TO BOOK
———————
Send us an email at info@agianapaholiday.com  or complete the Request form at the section Contact Us
Include on your message:
——————————-
. Date of Show
. Number of Persons ( Adults + Children + Infants)
. Hotel & Room number
We will inform you about the availability through email/whatsapp/viber(make sure you include your mobile number in the email or contact form)
Then you can PAY for your Show
————————————————
WAYS TO PAY:
——————
. PAYPAL
. CREDIT / DEBIT CARDS (MASTER CARD/VISA)
. PayPal.Me/titanastraveltours
(use this link to pay)
When you pay we will send you a CONFIRMATION message of your Show through email/whatsapp/viber
(scan or photo of Original Ticket will be send to you)
The CONFIRMATION MESSAGE is your TICKET for the Show
PRINT OUT the Confirmation message with the scan or photo of Original Ticket and present it on the day of your Show
(Note: in case you want to have in hand an extra receipt -ticket(not necessary) from our office confirming your show, then we can arrange to meet and give you such a receipt)