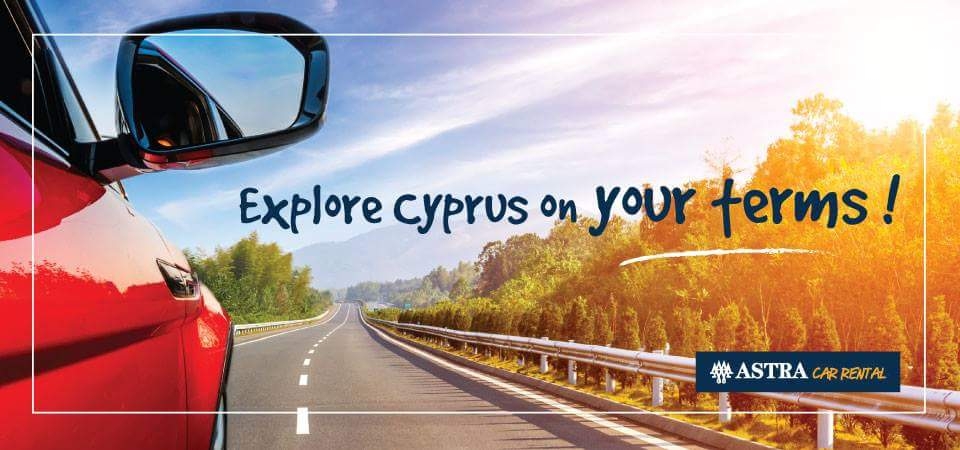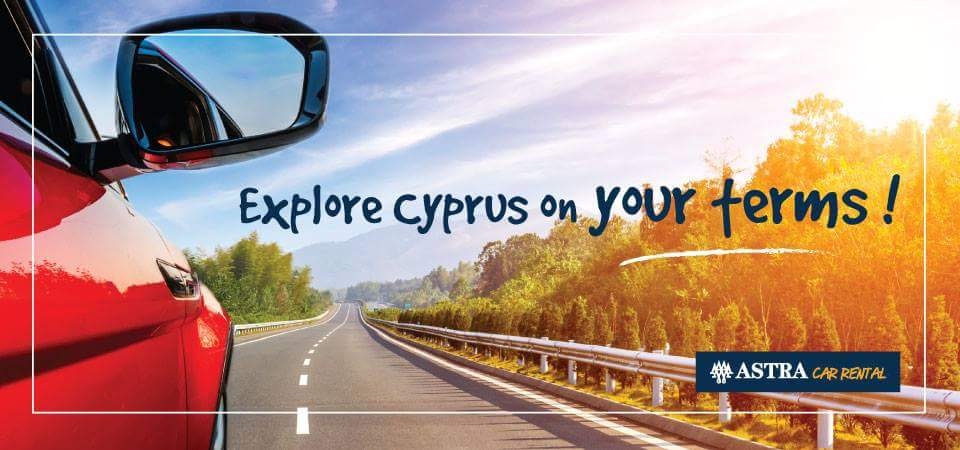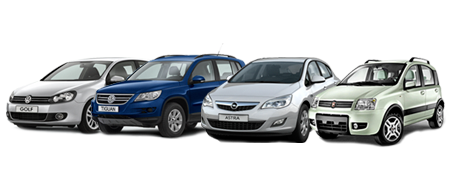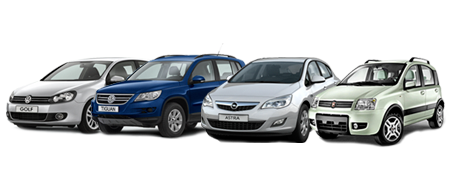 Welcome to ASTRA Car Rentals, your preferred car rental provider in Cyprus.
Car hire with ASTRA Car Rentals means:
Flexibility: Our diverse and large car rental fleet provides extended availability thorough out Cyprus. This extensive network allows us to provide our car hire services and support readily 24 hours a day, 7 days a week.
Efficiency: We have branches all over Cyprus – Nicosia, Larnaca, Limassol, Ayia Napa, Paphos as well as an office within the Hilton Hotel Cyprus (Nicosia) and in-terminal offices at both Larnaca International Airport and Paphos International Airport.
This extensive network allows us to provide our services and support readily 24 hours a day, 7 days a week.
We have custom made car rental reservation and fleet management software and over 60 years' experience in dealing with local and international clients in Car Rentals.
Transparency: No hidden costs during your car hire agreement with ASTRA Car Rental. All terms are clearly stated on our car rental agreement at the time of delivery and thoroughly explained by our multilingual staff.
Reliability: You will never drive a car without the highest possible safety and quality standards. Our car rental fleet is constantly renewed and in the case of accidents or breakdown our road recovery can reach within the hour anywhere in Cyprus.
Added Value: We provide free maps of Cyprus and tourist magazine as well as a choice of added extras like baby and booster seats, additional insurance coverage, navigation systems and roof rack.
Integrity & Professionalism: All our business is conducted with the highest standards of professionalism and integrity. Values that we are proud to have as a family company.
Rent a Car in Cyprus from ASTRA Car Rentals today and enjoy your car hire exprerience.
Our Fleet
Opel Corsa 1.4
Ford Focus 1.6
Opel Zafira
Chevrolet Captiva SUV 4×4 2.0
Isuzu D-Max D-Cabin
Nissan Note 1.4
Ford Focus Cabrio 1.6
Ford Focus Eco Boost
Cadillac Bls 2.0
Nissan NV200 1.6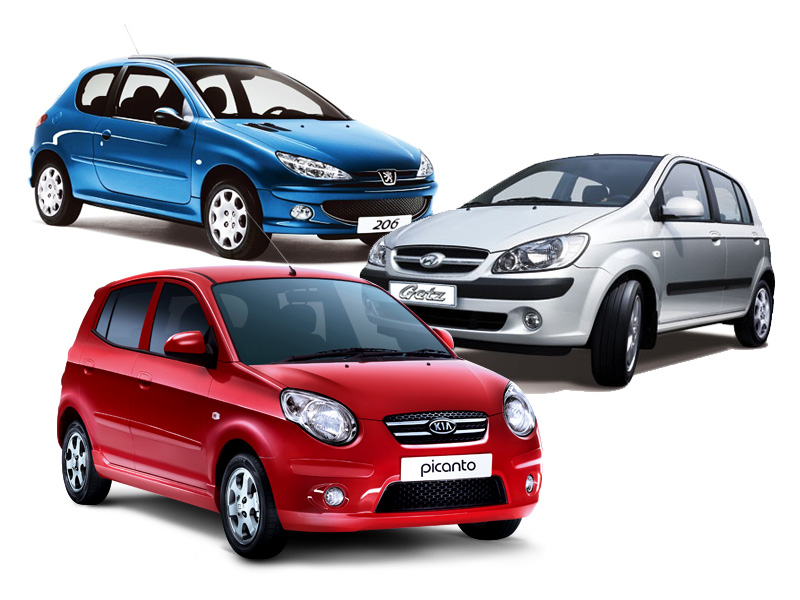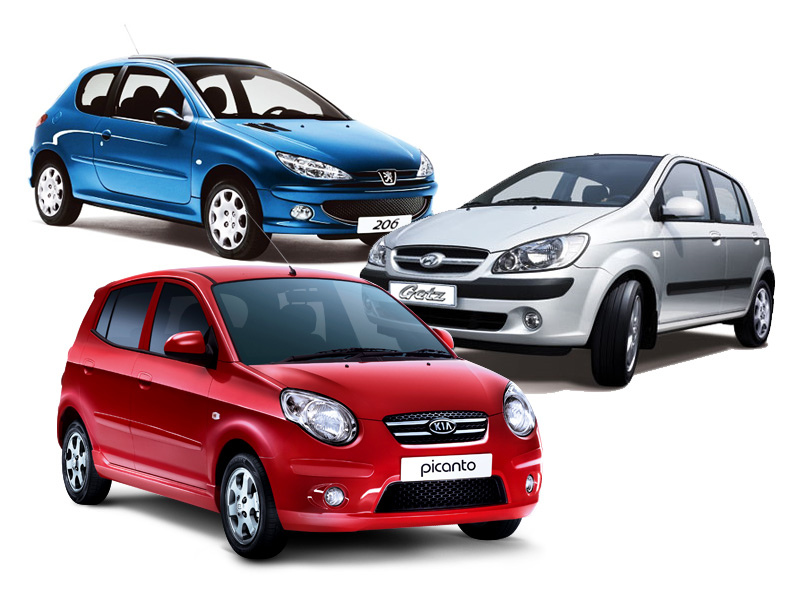 Company Profile
ASTRA Car Rental started in 1946 with one location in the centre of Nicosia.  Its founder, the pioneer for the time Dinos Kontos realised the potential of the car rental industry, and focused its mission on providing a low cost, high value and reliable rental experience to corporate and leisure clients.
About a decade later, ASTRA was already the market leader in both corporate and leisure car rental.  Gradually, by the late 90s ASTRA which is an acronym for A Service To Remember Always managed to build a fleet of over 1250 vehicles, making it one of the largest, in the small Island of Cyprus. ASTRA Car Rental is still a family owned company with strong values and corporate responsibility focusing on providing a reliable and cost efficient service to its clients.

KIA PICANTO 1.0
Manual A/C
A2

OPEL CORSA 1.4
Automatic A/C
D3

FORD FOCUS 1.6
Automatic A/C
D5

OPEL ZAFIRA
7 Seater Manual A/C
F4

CHEVROLET CAPTIVA SUV 4X4 2.0
7 Seater Automatic A/C
J2

ISUZU D-MAX D-CABIN
A/C 4WD
K

NISSAN NOTE 1.4
Manual A/C
D2

FORD FOCUS 1.6
Cabrio Manual A/C
D4

FORD FOCUS ECO BOOST
Manual A/C
D6

CADILLAC BLS 2.0
Automatic
J

NISSAN NV200 1.6
7 Seater Manual A/C
F6
Choose Astra Car Rental for a top car hire experience
HOW TO BOOK
———————
Send us an email at info@agianapaholiday.com  or complete the Request form at the section Contact Us
Include on your message:
——————————-
. Dates of Rental
. Type of Car
. Manual or Automatic
. Other information ( Baby Chair – Extra Insurance)
. Time of Rental
. Number of Persons 
. Hotel & Room number
We will inform you about the availability through email/whatsapp/viber(make sure you include your mobile number in the email or contact form)
Then you can PAY for your Rental
—————————————————–
WAYS TO PAY:
——————
. PAYPAL
. CREDIT / DEBIT CARDS (MASTER CARD/VISA)
. PayPal.Me/titanastraveltours
(use this link to pay)
When you pay we will send you a CONFIRMATION message of your Rental (DAY and DELIVERY TIME & POINT) through email/whatsapp/viber
(scan or photo of Original Ticket will be send to you)
The CONFIRMATION MESSAGE is your TICKET for YOUR RENTAL
PRINT OUT

 the Confirmation message with the scan or photo of Original Ticket and present it on the day of your Rental( Credit card necessary to show it)

(Note: in case you want to have in hand an extra receipt -ticket(not necessary) from our office confirming your Rental, then we can arrange to meet and give you such a receipt)