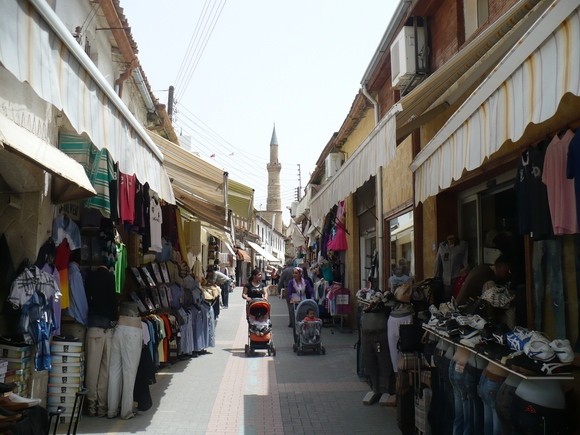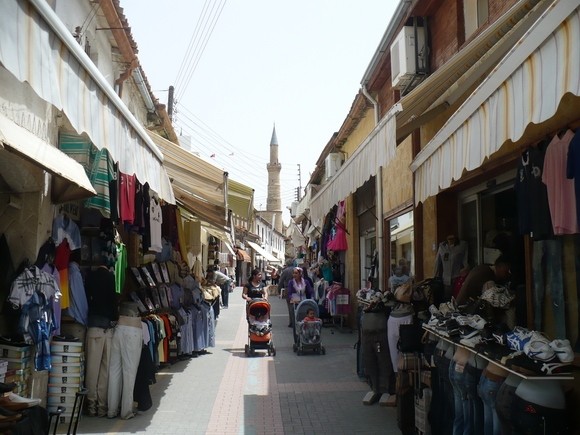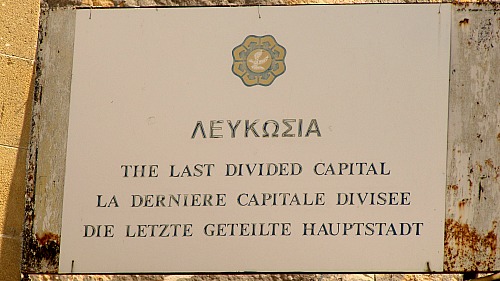 NICOSIA SHOPPING (EVERY MONDAY & THURSDAY )
The best way to do your shopping and sightseeing in the capital of Cyprus!
Once in Nicosia you will take a short drive around the town center and a chance to see some of the most important landmarks. You then drop you off in the Old Town Center where you get exactly what this trip promises – lots of free time for shopping, lunch (optional extra) and exploration of the town!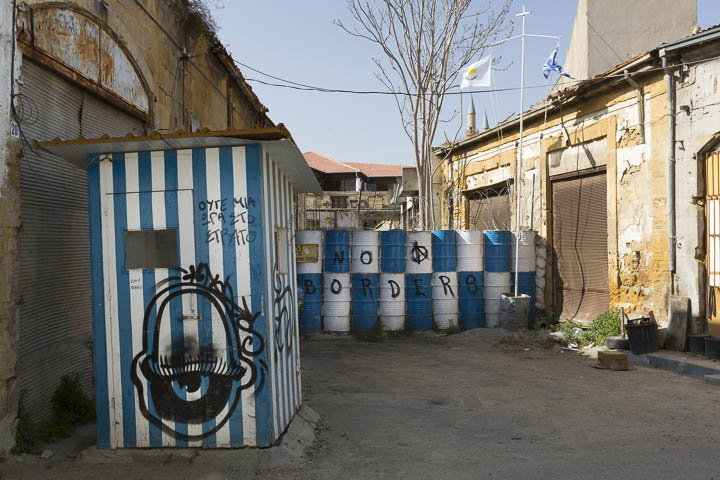 During your free time there, you have the chance to visit the barrier (also known as the Green Line) that divides the Cypriot capital of Nicosia into the southern Greek Cypriot region and the northern Turkish Cypriot region since the Turkish invasion in 1974.
NICOSIA SHOPPING
Pick up from hotels in Protaras 08:00 – 08:30
Pick up from hotels in Ayia Napa 08:35 – 08:55
Pick up from hotels in Larnaca       09:10 – 09:25
Short drive on the bus around Nicosia Town Center for guided sightseeing (approx. 30 mins)
Free time in Nicosia Old Town for sightseeing, shopping and lunch (optional extra not included in the price) (approx. 4 hours)
Return in Larnaca around 15.30, Ayia Napa around 16.00 and Protaras around 16.30

Notes: *** This is an excursion with limited guiding and more free time!
      *** Please advise clients to bring their passports or National ID Cards if they would like to cross the   
      checkpoint at Ledras Street! Only European Union citizens are allowed to use their ID Cards to cross.
EVERY MONDAY
( April – May)
EVERY  THURSDAY
( June – October)
PRICES
———-
ADULT :  €24 ( over 12 years old)
CHILD  :  €12 ( 2 – 12 years old)
INFANTS: FREE ( 0 – 2 years old)
HOW TO BOOK
———————
Send us an email at info@agianapaholiday.com  or complete the Request form at the section Contact Us
Include on your message:
——————————-
. Date of Excursion
. Number of Persons ( Adults + Children + Infants)
. Hotel & Room number
We will inform you about the availability through email/whatsapp/viber(make sure you include your mobile number in the email or contact form)
Then you can PAY for your Excursion
————————————————
WAYS TO PAY:
——————
. PAYPAL
. CREDIT / DEBIT CARDS (MASTER CARD/VISA)
. PayPal.Me/titanastraveltours
(use this link to pay)
When you pay we will send you a CONFIRMATION message of your Excursion(DAY and PICK UP TIME & POINT) through email/whatsapp/viber
(scan or photo of Original Ticket will be send to you)
The CONFIRMATION MESSAGE is your TICKET for the Excursion
PRINT OUT

 the Confirmation message with the scan or photo of Original Ticket and present it on the day of your Excursion

(Note: in case you want to have in hand an extra receipt -ticket(not necessary) from our office confirming your Excursion, then we can arrange to meet and give you such a receipt)